This week is Fashion Revolution Week, an annual event begun in the UK since 2014, which highlights the importance of people in the production of fashion.  In response to the many lives lost as a result of the collapse of the Rana Plaza complex in Dhaka, Bangladesh on 24 April 2013, Fashion Revolution Week is an opportunity to remind ourselves that all our clothes, and our sense of fashion, are the product of people's labour somewhere in the world, often carried out within impoverished and unsafe conditions.
On offer are a range of talks, seminars, discussions, workshops and products that invite us to reconsider our interest in fashion, particularly fast fashion, so as to rethink how the industry and its creativity might better its impact upon the majority of its employees, as well as the planet.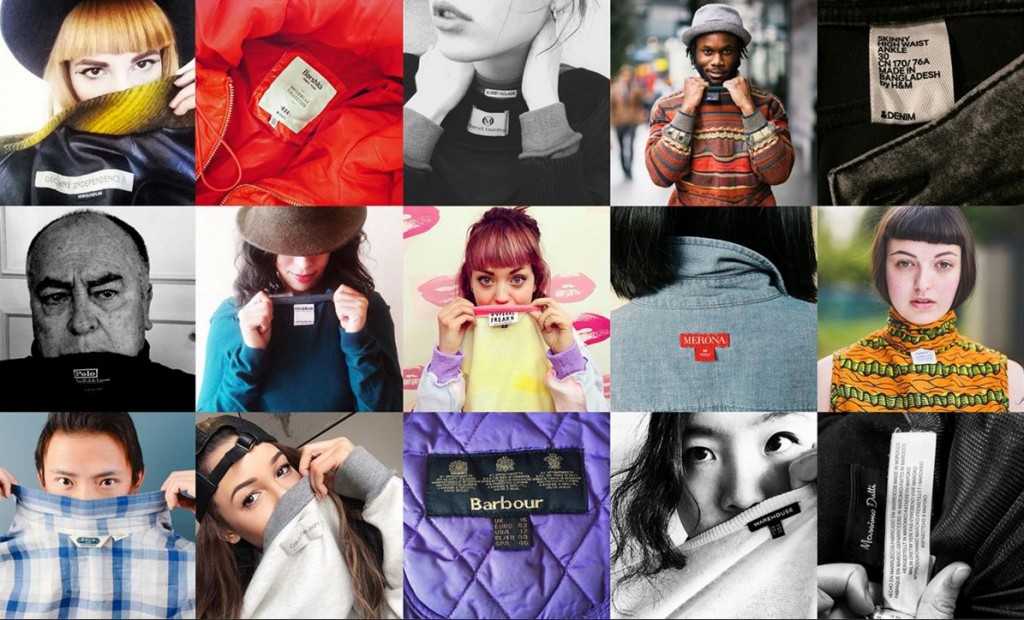 Fashion Revolution is itself a British community interest company that utilises social media, research and people in order to highlight fashion as 'a force for good [because they] believe in an industry that values people, the environment, creativity and profit in equal measure. With 80 countries currently involved in Fashion Revolution Week, the company hopes that by encouraging everyone from consumers to manufacturers to be more transparent about who makes clothes, as well as fashion, inequalities will be addressed. This year, their social media campaign focuses on finding out more about the brands behind the labels in your clothes.  The idea is that you post a picture of a label from something you wear and then contact the retailer or manufacturer to ask them about who actually made the item. By doing so, you are making a connection with the person who made what you wear and thereby humanising a supply chain that tends to appear beyond social production.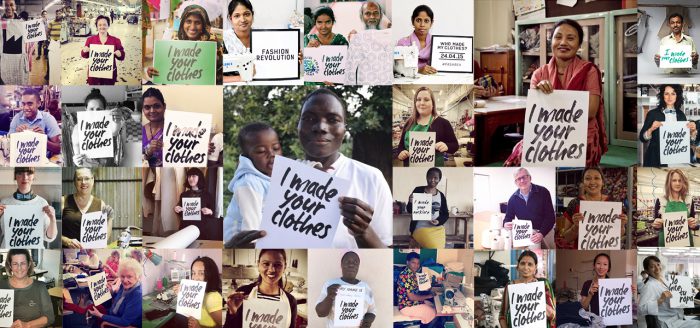 Fashion Revolution provide many resources for a range of audiences,  including retailers, farmers and educators, which are brilliant starting points for discussing the impact of the fashion industry on people's lives around the globe.  I particularly love a section in one of the downloadable booklets dedicated to becoming fashion detectives in our own approach to what we buy and wear. In a way, Fashion Revolution's current social media campaign is exactly this except on a much larger, very visual, public, scale. The focus upon how something is made, who makes it, where it's made, when it was made, reminds me of some ideas outlined by Dr. Sue Thomas in her article "From "Green Blur" to Ecofashion: Fashioning an Eco-Lexicon" in 2008 (1). Thomas discusses is the way in which language and terms like 'sustainability', 'ethical' and 'green' have shaped our understanding of the ecofashion movement that emerged in the 1990s.   Thomas suggests that understanding provenance, the details of where our clothes come from, would enable us to better debate, discuss and improve upon concerns about the design, production and consumption of fashion. Thomas goes so far as to say that the term provenance is preferable to ecofashion, ethical fashion or green fashion as a way to readdress social, economic and environmental concerns about the business of fashion.
Thomas' article can be placed alongside a long line of publications concerned with the negative impact of fashion on human and natural resources. These include Tamsin Blanchard's Green is the New Black: How to Change the World with Style (2007), Sandy Black's Eco-Chic: The Fashion Paradox (2008), Kate Fletcher's Sustainable Fashion and Textiles: Design Journeys (2008), and Lucy Siegle's To Die For: Is Fashion Wearing Out the Planet? (2011).  Unsurprisingly, many of these authors are currently involved in Fashion Revolution Week. Perhaps the most recent is Stitched Up. The Anti-Capitalist Book of Fashion (2014) by Tansy E. Hoskins, where it is suggested that despite appearing otherwise,  fashion can still prosper under alternative forms of production other than those created through capitalism.
There are clear echoes of Hoskin's ideas in Fashion Revolution's approach to improving the fashion industry, besides the obvious one given by its namesake. Encouraging us to be more curious about where our clothes come from, to reconsider design and production processes as more collaborative affairs where individual designer names become less important, to invite participation in all aspects of fashionability and recognising that we are all potentially producers and consumers of clothes are all championed by Hoskins.  They also underpin much of Fashion Revolution's current campaign, as we discover the connections between ourselves and others through the clothes we wear.
What I do find frustrating, however, is that this kind of event and awareness gets allocated to one week of the year. These are serious matters and they require serious attention.  Hoskins points out that the UK Design Council suggest 80% of a product's environmental impact is decided at the design stage (2).  I wish that more of a revolution could take place within fashion curricula in British higher education.  When I taught a module on sustainability, ethics and fashion, it was only to final years and it was optional.  Surely these are not options but fundamentals for our future fashion designers and thinkers in order to truly innovate and challenge the status quo?
(1) Sue Thomas From "Green Blur" to Ecofashion: Fashioning an Eco-Lexicon Fashion Theory, Volume 12, Issue 4, 2008, pages 525-539.
(2) Tansy B. Hoskins Stitched Up. The Anti-Capitalist Book of Fashion (2014) London, PlutoPress.